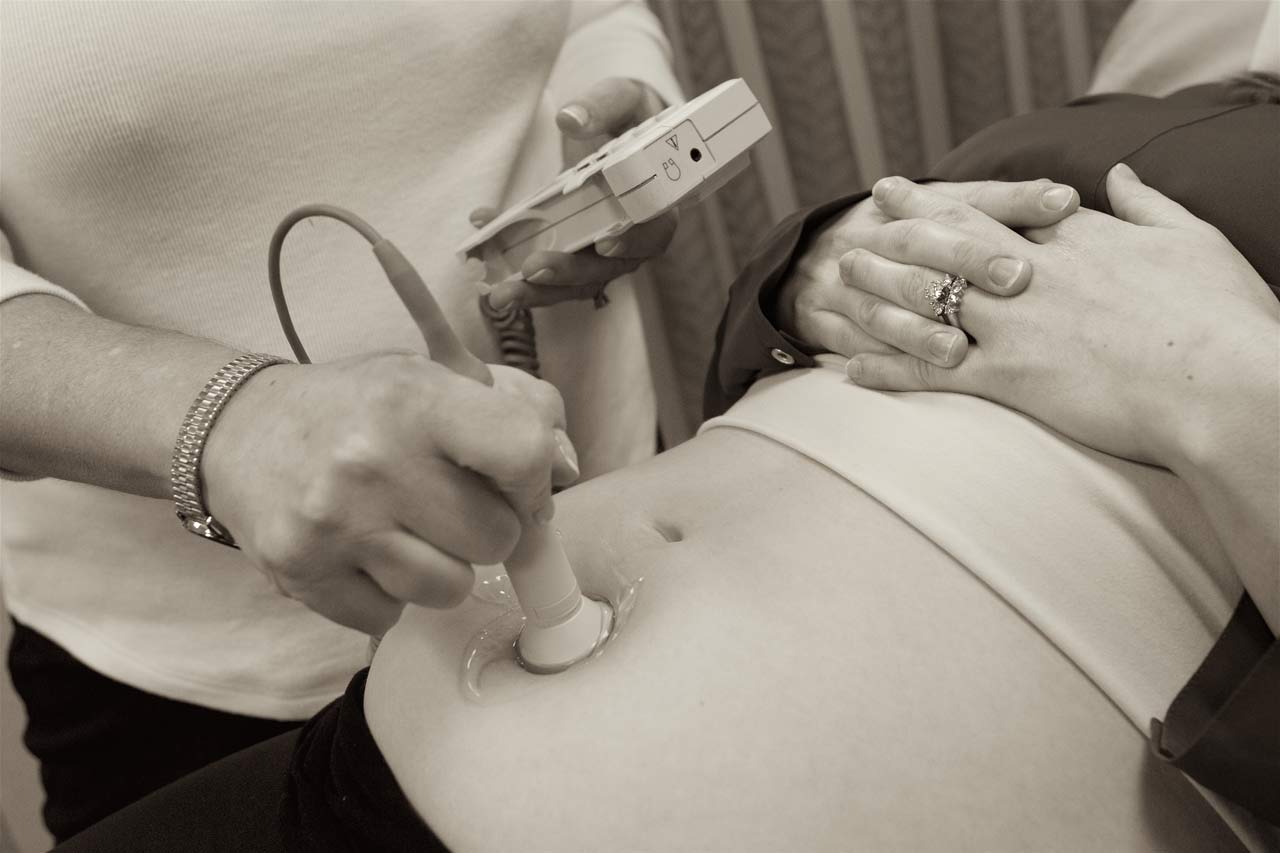 What is a Certified Nurse Midwife?
A Certified Nurse Midwife (CNM) is educated in the two disciplines of nursing and midwifery. Nurse midwives in the United States have a master's degree or higher and are required to pass a national certification exam. Many people don't realize how highly educated today's midwives are, or think that midwives are only knowledgeable about childbearing.  CNM's provide health care services to women in all stages of life, from the teenage years through menopause – including well woman gynecologic care; starting and managing many forms of contraception, screening and treatment of sexually transmitted infections, hormone replacement therapy, diagnosing and treating various gynecological problems including managing abnormal pap smears.
CNMs work with all members of the health care team, including physicians. Midwifery care fits well with the services provided by obstetrician/gynecologists (OB/GYNs), who are experts in high risk, medical complications and surgery. By working with OB/GYNs, midwives can ensure that a specialist is available if a high-risk condition should arise. AFA OB/GYN has midwives as part of our team so all women can receive the right care for their individual health care needs. Our CNMs are licensed to prescribe a full range of medications and treatments, including pain control medications. They can also order medical tests such as ultrasounds, MRI, lab work, mammograms, bone density screenings and more based on what is needed. Nurse midwives have admitting privileges at Emerson Hospital.
When it comes to childbirth midwives work as a partner with you in your health care. Your midwife will guide you through each stage of pregnancy and help you prepare for labor. We will explore pain relief options and help you develop a birth plan that fits your personal needs and desires. Whether you wish to use methods such as relaxation techniques, hydrotherapy, and movement during labor or try medications, an epidural or nitrous oxide, we will work with you to help meet your desired approach to birth safely with the ultimate goal of a healthy mom and baby. Your midwife will also provide you with information about the different options and choices available if any changes to your birth plan become necessary for medical reasons or by your choice.
Listening to you, to deliver the right care for you!